We love working on diverse, often highly technical projects that make our world better, more efficient, or friendlier.
We love open source!
Check our most successful open-source projects, with active users in 100+ countries.




Novel library for fast, declarative animations in JavaScript.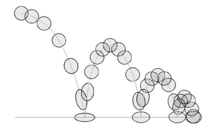 Define animations declaratively, trigger them using pure redux actions. It supports complex interactive animations, time-reversal, CSS animations, and can plug into any pure render layer like React, Inferno, or Three.js.

Free real-time, Django + React powered online poker platform.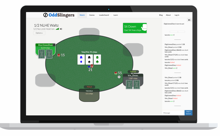 Real-time gaming platform powered by HTML5 + React/Redux and Django Channels WebSockets works on desktop, mobile, and tablets without downloads or plugins. Built, launched, and scaled over 3 years, with 6 full-time people and > 50k LOC.

Self-hosted internet archive powered by Chrome headless and wget.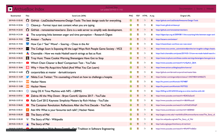 Import links from browser history / bookmarks / text lists, and outputs archived HTML, JS, PDFs, media, and more. Automatically import and snapshot browsing history, bookmarks, or other feeds in formats that will last 50+ years.
Interested in working with us?
Initial consultations are free, no surprise bills
We ramp up fast! Let us know what your timelines are.
After you reach out to us, we'll work together to provide a proposal with an estimated timeline and budget based on your project's requirements.
When all parties are satisfied with the proposal, we provide a straightforward, customizable contract with weekly or monthly invoicing, and regular check-in calls with guaranteed response times once development work begins.
We're comfortable working with clients all over the world. Most of our projects are mid/long-term projects lasting > 4 weeks.